To begin, it seems as though softshell clothing is both un-appreciated and under-utilized in the Pacific Northwest. Sure, we've got some foul weather that blows through occasionally, but there are plenty of times when softshell clothing not only works, but is actually MORE appropriate for the conditions and the type of activity. You absolutely need a good hardshell when necessary, however, as a mountain guide in the Pacific Northwest, I would have to say that I wear softshells the majority of the time.
Of all the softshell jackets that I currently own, or have ever owned, the Black Diamond Alpine Start Hoody is my absolute favorite. The Alpine Start epitomizes stripped down, no frills, minimalism. Its simplicity makes it useful across a broad spectrum of activities and weather conditions. At 8.8 oz., it's a zero-guilt addition to the pack. I can't really justify carrying anything else.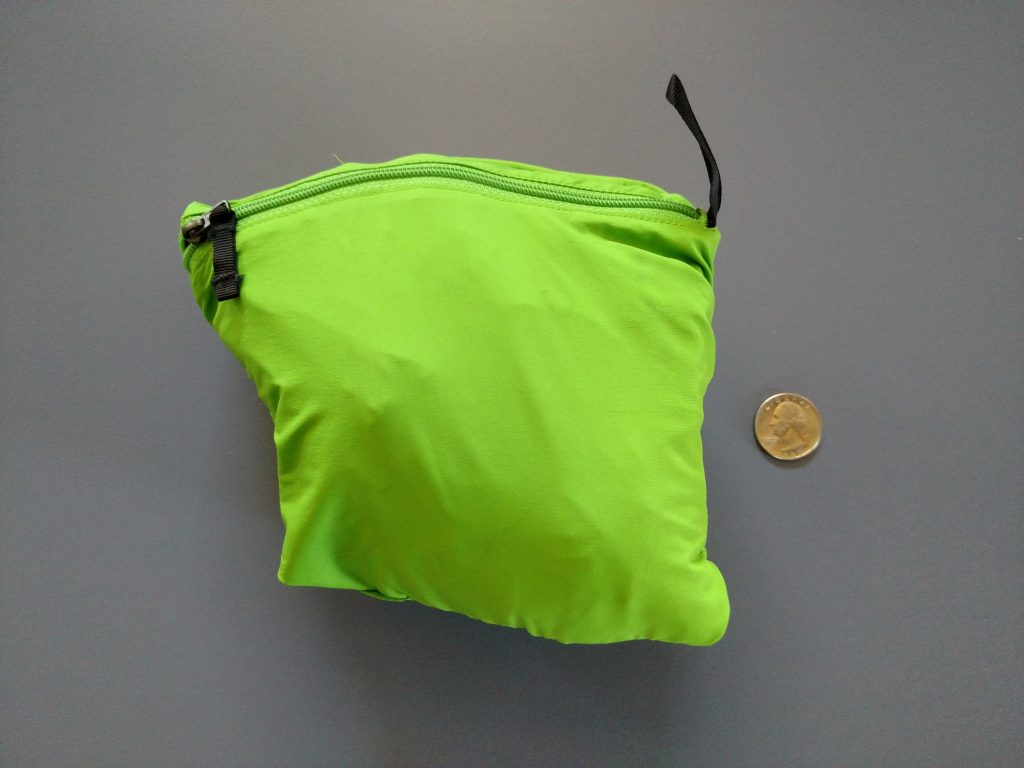 Let's start with the material. Black Diamond has chosen to build the Alpine Start Hoody out of Scholler, which is one of my absolute favorite textiles. Scholler breathes nicely, stretches with your body movement, and is much more durable than other materials. Feel free to jam that arm deep into the offwidth. Scholler will come out in one piece. The Scholler is further treated with a NanoSphere coating. NanoSphere provides a surface structure that bonds poorly with dirt, water, and oil. All coatings will wear off over time, but because of the "Nano" application process, NanoSphere holds up significantly better.
The material used in the Alpine Start Hoody is only 80g/m2, which is about as light as Scholler gets. Some may scoff at how thin the jacket is, but softshells were designed to breathe well, and protect from light precip and wind. If you're after insulation, or looking for extra warmth, buy a fleece and layer it underneath.
When you're moving through the mountains, your body is generating an incredible amount of heat. You must let this heat out to maintain performance and comfort levels. The weather may be pleasant, but often requires a minimal amount of protection from things like wind, blowing snow, or light precip. Conditions like these describe about 80% of my field days, and are perfect for the Alpine Start Hoody.
When operating on a glacier, we're always concerned about crevasses as well. You must wear a long sleeve top in the event of a crevasse fall. Summer snow crystals are extremely abrasive, and can do some serious damage to your forearms should you have to self-arrest in a T-shirt. It's a good argument for light gloves as well (like the BD Trekkers). In the past, I've worn a thin wool top, but lately I've been pairing the synthetic BD Watchtower with the Alpine Start Hoody. Snow is reflective, and it can get hot on a glacier. The Alpine Start works great as a sun shirt, and the loose fit is cooler and more comfortable than a single layer of wool. It doesn't make you smell like a wet sheep either.
Basically, the Alpine Start Hoody is perfect if it's too warm to wear a jacket, but necessary because of the weather, or the terrain that you're moving through. Again, this situation describes most of my days in the mountains.
With regards to features, there really isn't much to say, which is kind of the point. There's one chest pocket which I do really like. A jacket without a single pocket would drive me crazy. The cuffs are elastic, which do ride up a little bit, but the trade-off would be heavier, Velcro closures. The hood fits helmets very nicely, and cinches down with a couple of hidden pull cords inside the collar. Otherwise the Alpine Start is bare bones. If you're looking for features, you have more shopping to do.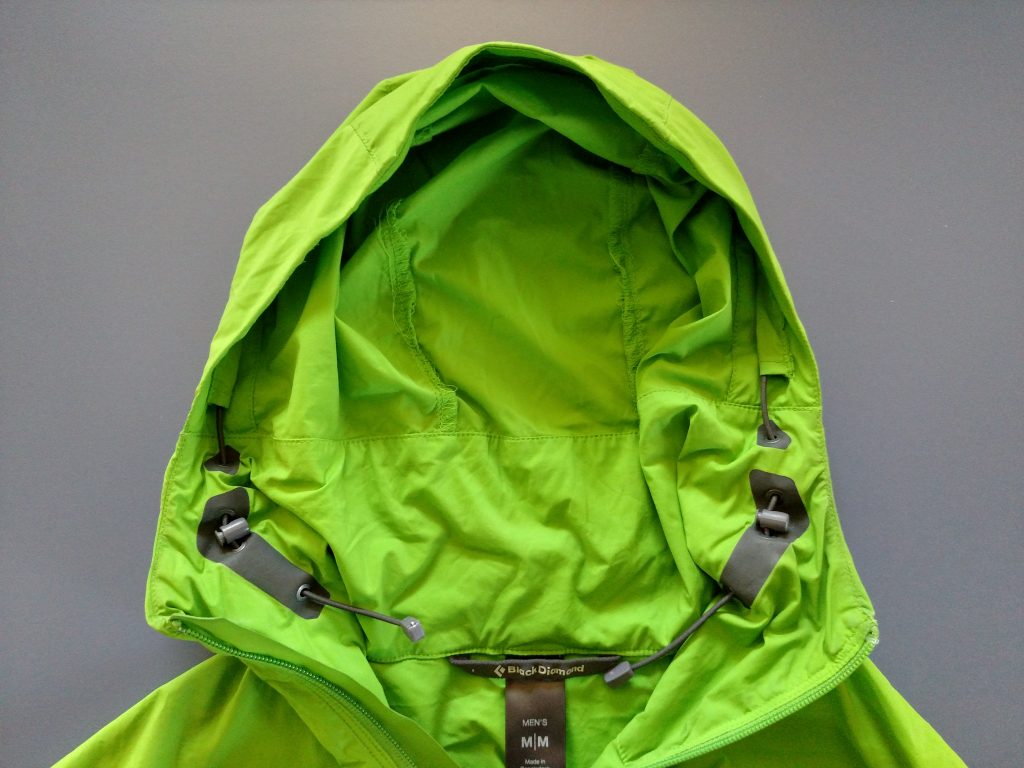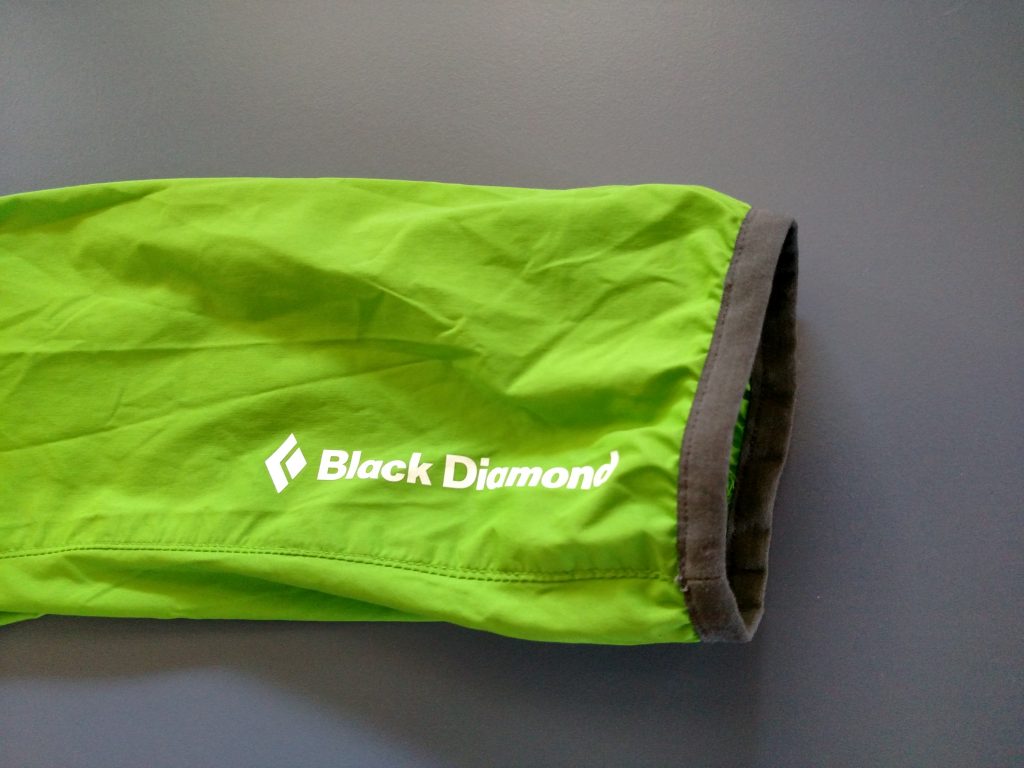 Long story short, the Alpine Start Hoody rocks. I have a running joke with my guides where I continually turn to them and say "Have I told you how awesome my jacket is?" It drives them nuts, but they all have an Alpine Start Hoody now.
For more information or to purchase, check out the Alpine Start Hoody at Black Diamond Equipment