May I present to you the Baker Mountain Guides Crusher Award. We've never given one before, and we may never give out another one again. We rarely post about specific clients or trips because each trip is an expression of the hard work and passion of each of our clients. There is so much joy to share from each adventure. However, this past month, we had the pleasure and honor of accompanying Michael Hannan on his successful summits of both Mount Baker via the Coleman-Deming Route and Mount Shuksan via the Fisher Chimneys Route. So he climbed both peaks in a week, no big deal right? Read on. Michael is 70 years old and fit as a fox. He drove up here from Salt Lake City, climbed Mount Baker and Colfax Peak in two-days (which is normally a three day climb), took a day off, and then climbed Mount Shuksan in two days (which we normally like to do in four). And he crushed it. He carried a heavy pack and kept a pace that most thirty-year-olds would be envious of.
It was a truly inspirational experience for me. I found myself repeatedly reminding myself throughout our two days on Shuksan that this guy was 70 years old. Michael will tell you himself, you cannot let age be an excuse. Michael is an avid hiker from the Wasatch Range of Utah and began mountaineering at the age of sixty: yes sixty years old. He has a family and is retired from a career as a pilot.
For those of you who know the Fisher Chimneys route on Mt. Shuksan, it's a party now – pay later trail. Right from the get go, you descend 800 feet down into the Swift Creek Valley. This is fine on the way in, but it means you must hike up the same 800 feet of vertical at the end or your trip. Our last day was a hot one. As we exited the Fisher Chimneys onto the snow fields at Lake Ann, we all started to cook like turkeys in a rotisserie. Michael however, is a fan of Robert W. Service poetry and kept us sane by reciting "The Ballad of Blasphemous Bill." It took near 10 minutes for him to recite the entire poem, and I can't imagine that he missed nary a word. Truly beautiful and amazing. This was immediately followed by snow angels at Lake Ann and glissading down the basin back towards Swift Creek. I remember looking back uphill and seeing this 70-year old man glissading with this huge smile on his face. He was having the time of his life and I felt so grateful to be able to share it with him.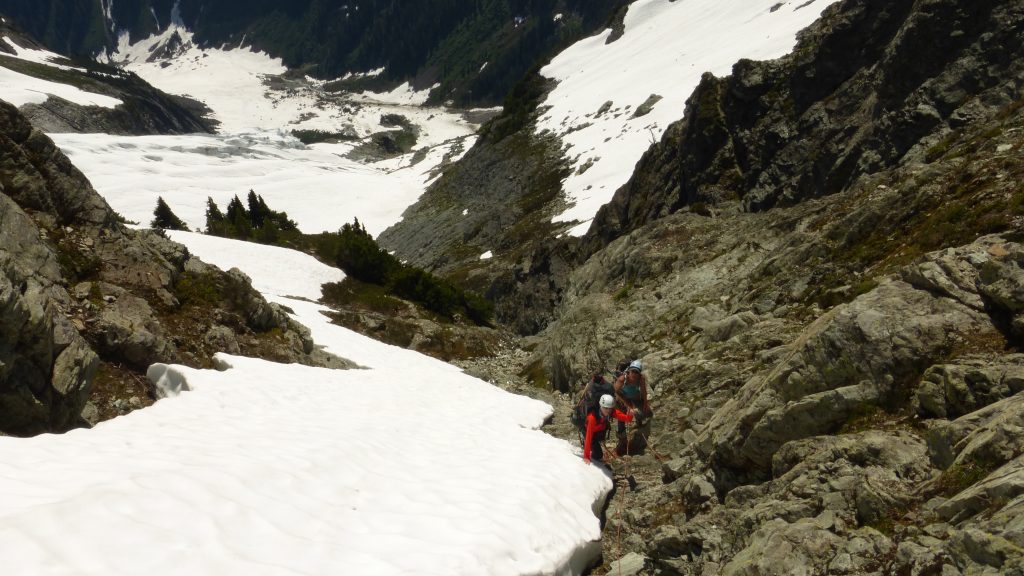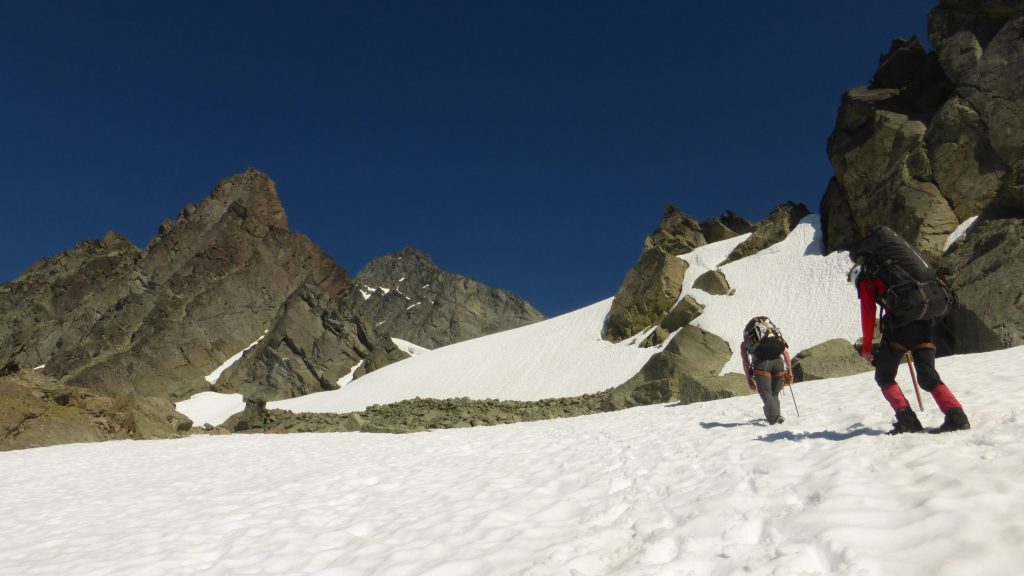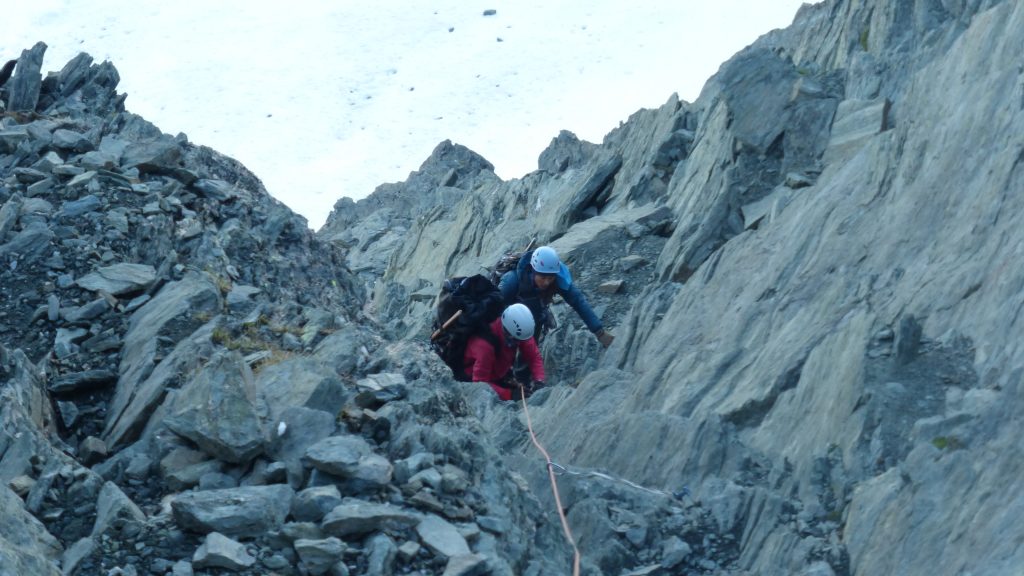 We trudged on, punching through warming snow bridges to our final major crossing of Swift Creek. The whole week prior had been warm and I could hear the creek roaring from a ways away. I knew that is was potentially too high to cross, and that we might have to bushwhack through shallow snowpack back to the head of the valley. Not a fun prospect for the end of your trip. We got to the creek and the normal crossing was, in fact, too high. I looked upstream and found a slightly mellower place to cross, but there were no rocks or logs. We were just going to have to ford the creek. Michael looks back to John and says, "Why not? It's the only thing we haven't done so far!"
Michael is probably tired of people commenting on what a crusher he is. No matter. He's earned this award. He was a joy and an inspiration to spend two days in the mountains with and it's a trip I will never forget! Thank you, Michael!